Income Tax Preparation Service Katy, TX
Enrolled Agent-Tax Preparer in Katy
Stressed during tax season?
Surprised with a huge tax bill?
Worried seeing an IRS letter?
You shouldn't be with an Enrolled Agent-Tax Preparer
Small Business Income Tax Preparation Services
Effective tax compliance happens not just during the filing season but year-round (365). FAS combines tax planning and tax brief to complement our tax service so business owners are well informed, prepared, and confident.  With this strategy, we help clients avoid stress, surprises, and cashflow crunch at tax time.  
Our team works throughout the year to help you plan so you can always make the best financial decisions that have a tax impact. Making us one of the most sought after tax preparation services in Katy, TX.
FAS provides the following:
Small Business Tax Advantage
The last thing you want to do when you're trying to fulfill the daily responsibilities of managing a business is spend time worrying about taxes. The best way to handle it is by getting a tax preparation service provider that is IRS Certified.
A tax deduction allows you to write off a portion of your business income so that you can offset it with other expenses, lowering the amount of taxes that you'll owe (or altogether eliminate them). It's important for business owners to know what deductions are available, so they can take advantage of them during the year and not be in a rush at the end of the year when trying to figure out which expenses qualify.
Individual Income Tax Preparation Services
Whether you are an employed individual or a sole proprietor, filing your income tax return (like it or not) happens every year. US tax laws are more complex than ever and doing it yourself can raise more questions than answers.  Avoid common tax mistakes by hiring an Enrolled Agent.  This saves you time and money in the long term and most importantly will give you peace of mind.
With FAS by your side, you have support from an Enrolled Agent, the highest credential the Internal Revenue Service (IRS) awards to tax professionals, to take care of your tax preparation and filing needs.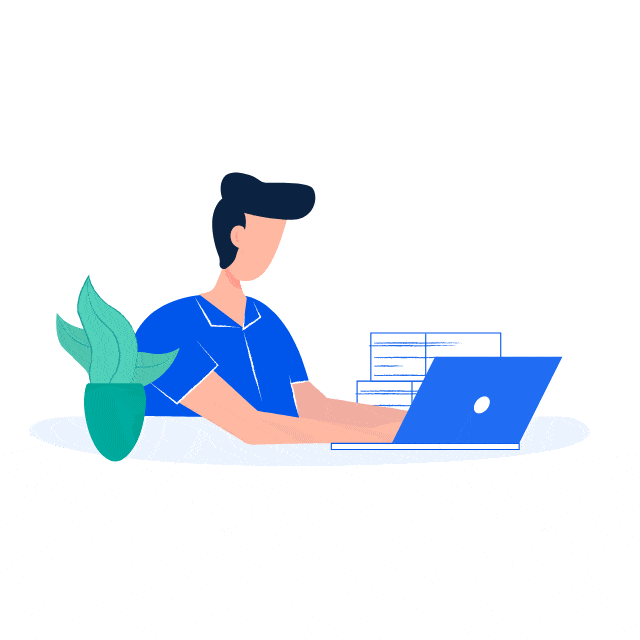 What Income Tax Bracket am I in?
Income tax brackets are the percentages of taxes you pay on your taxable income through an annual tax return. It can be a confusing thing to comprehend even if you're a person that understands things like taxes and finances but maybe have a little bit of trouble visualizing exactly how it works in practice.
The percentage is what tells you how much income tax you're going to pay for every dollar of your income that falls in a specific range.
How Federal Income Tax is Calculated
Have you ever filed your income tax for a few years or plan on starting this year? If you answered yes, I would guess you are curious to know how federal income tax is calculated. So if you want to improve your understanding of the process and know exactly how the IRS views your taxable income, continue reading this Tax Guide as it will give you all the details on Federal Income Tax Calculation.
Crypto Tax Preparation Services
The world of finance is changing and it's changing fast! Here at FAS, we don't shy away from technology and the future – We embrace it!
As the world starts embracing cryptocurrencies, more and
more people are adding it to their investment portfolio. But with the
ever-evolving IRS rules and tax laws based around blockchain technology, making a costly mistake by DIY your crypto income tax reporting is not a question of "if" but "when".
Our approach to crypto income tax preparation allows you to
have the peace of mind that your crypto investments are compliant with the IRS reporting requirements. With FAS, you will get the full support of an Enrolled Agent to ensure that your crypto income tax reporting adheres to the latest guidelines of the IRS. Saving you from penalties and interest!
Due to the rapid rise of cryptocurrencies, there has been an increase in the number of individuals that have started trading digital currency. As cryptocurrency gains popularity, more traders will be making purchases with this currency.
Recent regulations by states and countries like Japan, China, South Korea, and Canada, you might find yourself in a tax-related situation if you are working with cryptocurrency. This can lead to you being able to hold onto your money or be forced to part with it.
How to Report Cryptocurrency on Taxes?
If you've been involved with cryptocurrencies at all, or have yet to get into the game, you might be wondering just how to report cryptocurrency on your taxes. The simple answer is that you'll report them in basically the same way as you would any other investment. However, let's dive a little deeper into the subject and figure out the best way for you to record your cryptocurrency transactions for your tax return – so you can remain stress-free during the tax season.
Check out one of our tax tips video collection.
See our YouTube Channel for more!
Why business owners trust FAS?
I hired FAS Bookkeeping And Tax Services to do my books since 2018; their Professionalism and attention to detail makes we go with them. I am so grateful for their honesty and integrity, FAS should be the company you should talk to.
I have referred Cristy to many of our clients and have always been impressed by her professionalism and dedication to her customers. If you own a small business and operate in the Houston or Katy area you will benefit from working with Cristy on your financials and getting straight forward honest advice from one of the best accountants in the area.
I have been unhappy with the CPA firm that has been handling my business and personal tax compliance for many years so I decided to hire FAS Bookkeeping & Tax Services. I made the decision almost close to the deadline. Cristy was very professional and despite the challenge on the timing. I highly recommend FAS Bookkeeping & Tax Services for your bookkeeping and tax compliance needs.
I would highly recommend FAS Bookkeeping & Tax Services for business owners needing a reliable bookkeeping and tax services firm to help them in their business. One time when I was needing a financial package to submit, I sent a request to Cristy with a very short notice. However, within a few hours, Cristy got back to me with the information I requested. They truly care and are passionate about helping their clients succeed.
Cristy Fontanilla of FAS Bookkeeping & Tax Services helped me navigate the complexity of tax rules applicable to my business and individual tax situation and guided me through the entire process. I highly recommend Cristy Fontanilla to handle both your bookkeeping and tax services. She is very professional, resourceful and responsive. She was great about recommendations to improve our tax situation.
FAS is easy to work with. Their communication with us and expertise has been invaluable. If you are a small business owner like I am, I highly recommend you call them and let them make your life much easier.
Running a small business is an extremely challenging task. However with a team like FAS, I do not have to worry about our bookkeeping and tax services. They are truly great team!
Very responsive! FAS bookkeeping service has been an integral part of my consulting business. I highly recommend FAS to business owners who are looking for a reliable business partner to handle their bookkeeping needs.
I have known Christy for about 5 years. She has assisted several of my clients and me personally. If you are a business owner, Christy makes an outstanding strategic partner. I highly recommend her.
I started looking for a new bookkeeping and tax service firm as my company was no longer getting the service and attention that we deserve from a bookkeeping firm. I highly recommend FAS to business owners who are looking for a reliable and professional bookkeeping and tax preparation service firm.
Because of the nature of my business and report requirements from corporate that are time-sensitive. I can count on Cristy and her team's eye for detail and reliability to deliver accurate and timely financial information.
We've been with FAS for years and they are one of the most professional and honest people we've worked with. I highly recommend Cristy, Dennis and FAS Bookkeeping & Tax Services Firm.
Being a small business owner means we're always constrained by time and resource. I highly recommend FAS for your bookkeeping and tax preparation needs.
FAS, with Cristy & Dennis, has been an important part of our progress as a company and I will not hesitate recommending them to business owners who are looking for a serious business partner for such a sensitive financial matter.
I have referred Cristy to many of our clients and have always been impressed by her professionalism and dedication to her customers. If you own a small business and operate in the Houston or Katy area you will benefit from working with Cristy on your financials.
Christy is an awesome bookkeeper and adviser. I highly recommend her for personal tax and business tax. Not only she help with our taxes, she even organize our entire book keeping for very reasonable price.
FAS is the best bookkeeping services I have encountered in my 39 years of self employment. They are hard working, ethical and honest in every aspect of their professional lives. Both Dennis and Cristy have gone way beyond their normal duties to provide services at the highest level.
We have been working with FAS since 2014. With FAS handling the bookkeeping, bills processing, cash flow forecasting and income tax preparation, I have peace of mind and can focus on growing my business while FAS handles the financials. I highly recommend FAS Bookkeeping & Tax Services, a company you can trust.
FAS has played and continue to play a key role in the success of our business. I have peace of mind knowing that my financial records are accurate and up to date and that I have a trusted partner providing guidance on properly managing our cash flow. I highly recommend FAS to all business owners looking for a trusted and reliable firm to handle their bookkeeping, bill payments and cash flow management.
Power up your business today!