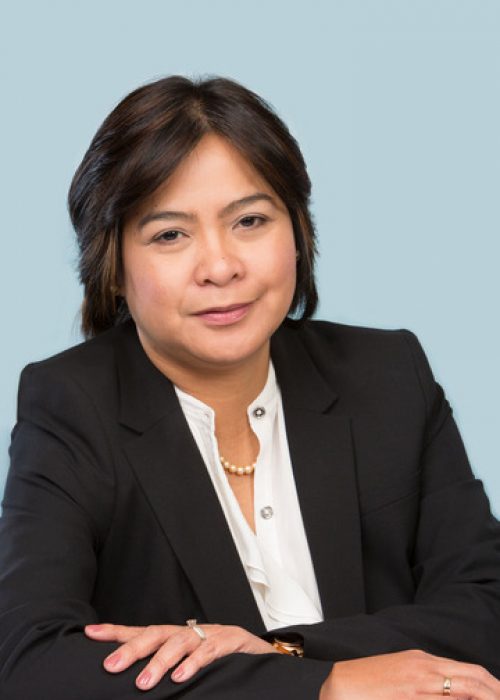 Cristy Fontanilla is a Managing Partner of FAS.
Prior to this role, Cristy spent more than 30 years in manufacturing and service industries. Using risk-based strategy and relentless curiosity, Cristy leveraged financial information to drive business operational performance. In her management role, Cristy maximized financial advisory services to drive business success.
Cristy graduated with a Bachelor of Science in Commerce. Cristy is an Enrolled Agent (EA), the highest credential the Internal Revenue Service (IRS) awards to tax professionals. She also is a QuickBooks Online Certified ProAdvisor.
She holds a faculty position with Houston Community College (with the Goldman Sachs 10,000 Small Business Program) and teaches the Financial Statement Workshop and the Financial Module (Money & Metrics).
Cristy is a board member of the Katy Area Chamber of Commerce.
Dennis Fontanilla is a Managing Partner of FAS.
Previously, Dennis spent more than 30 years working in the corporate world in progressive positions. Applying this knowledge and experience, Dennis provides clients with financial and controller knowledge that usually is available only to those in large corporations.
With FAS, Dennis oversees clients' financial requirements. With his passion for providing outstanding service, Dennis also delivers a combination of personal attention and technical financial expertise, utilizing the latest technology. With this service and attention to detail, clients have peace of mind knowing that their finances are in order so they can focus on what they do best: grow their business.
Dennis graduated with a Bachelor of Science in Commerce. He is a QuickBooks Online Certified ProAdvisor.
Cristy Fontanilla of FAS Bookkeeping & Tax Services helped me navigate the complexity of tax rules applicable to my business and individual tax situation and guided me through the entire process.


Oscar Garcia
FAS is easy to work with.

Their communication with us and expertise has been invaluable. If you are a small business owner like I am, I highly recommend you call them and let them make your life much easier.
Colt Melrose
Running a small business is an extremely challenging task. However with a team like FAS, I do not have to worry about our bookkeeping and tax services.
They are truly great team!
Garage Guys Automotive
Very responsive! FAS bookkeeping service has been an integral part of my consulting business.

I highly recommend FAS to business owners who are looking for a reliable business partner to handle their bookkeeping needs.
Bruce Saxton
I have known Christy for about 5 years. She has assisted several of my clients and me personally.
If you are a business owner, Christy makes an outstanding strategic partner. I highly recommend her.
Gerry Brisson
I started looking for a new bookkeeping and tax service firm as my company was no longer getting the service that we deserve from a bookkeeping firm.

I highly recommend FAS to business owners who are looking for a reliable and professional bookkeeping and tax preparation service firm.
Mark Sargent
Because of the nature of my business and report requirements from corporate that are time-sensitive.

I can count on Cristy and her team's eye for detail and reliability to deliver accurate and timely financial information.
Terri Foster
We've been with FAS for years and they are one of the most professional and honest people we've worked with.
I highly recommend Cristy, Dennis and FAS Bookkeeping & Tax Services Firm.
Katie To
Being a small business owner means we're always constrained by time and resource.
I highly recommend FAS for your bookkeeping and tax preparation needs.
Roy Andrade
FAS, with Cristy & Dennis, has been an important part of our progress as a company and I will not hesitate recommending them to business owners who are looking for a serious business partner for such a sensitive financial matter.
Jorge Vasquez
I have referred Cristy to many of our clients and have always been impressed by her professionalism and dedication to her customers.

If you own a small business and operate in the Houston or Katy area you will benefit from working with Cristy on your financials
Roland Parker
Christy is an awesome bookkeeper and adviser. I highly recommend her for personal tax and business tax.

Not only she help with our taxes, she even organize our entire book keeping for very reasonable price.
Kayla Cory
FAS is the best bookkeeping services I have encountered in my 39 years of self employment. They are hard working, ethical and honest in every aspect of their professional lives.

Both Dennis and Cristy have gone way beyond their normal duties to provide services at the highest level.
Marv Conway